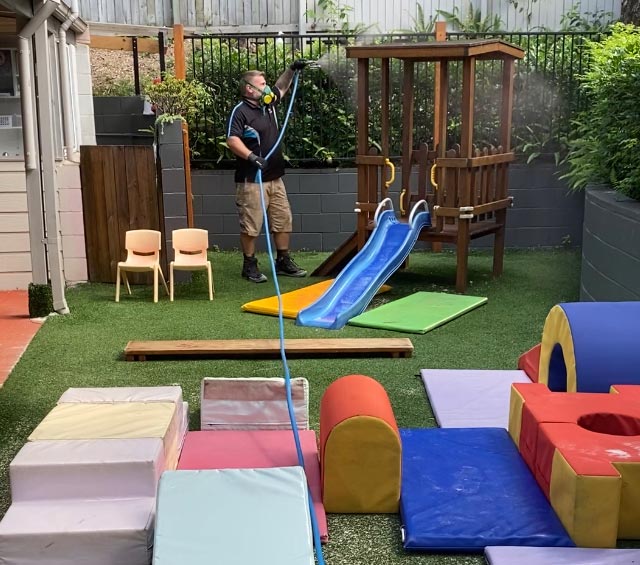 Whether its flu season, a common place where bacteria may grow or just peace of mind, Crystal Blue Power Wash offers a Sanitise & Disinfect Treatment that is tough on germs & viruses but gentle on the environment, leaving a clean scent in its path.
Our biodegradable spray kills 99.9% of germs keeping withing the EPA guidelines making it suitable for sensitive locations such as child care centres, school playgrounds, outside eating hubs, smoking areas and more.
Our treatment can cover large areas efficiently, usually taking only 30 minutes for the treatment to be completed.
This is an affordable service that we recommend commonly used spaces receive quarterly to reduce the risk of bacteria, germs and viruses.
Call now for a no obligation quote....